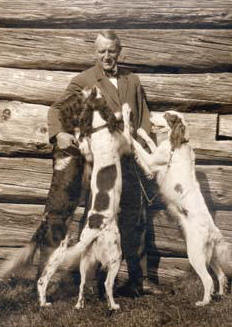 Marsten kennel

I got my first Wire Fox Terrier "Marstens Knoll" in 1946 from my father. I made "Knoll" up to a Danish and Norwegian Champion. I got my second Wire in 1947 and bred my first litter in 1948, at the same time I took over my father's prefix "Marsten" . Since then I have been involved with the breed. I stayed at the Roundway Kennels in England 1953/54.
I am always trimming and handling my dogs myself.




I have bred 100 Wire Fox Terrier Champions. I have imported many Wires from England . Several have been British Champions. The best known has been GB.N.Sw.Ch. Penda Passion of Louline. She became DOG OF THE YEAR in Norway 1991.

I have since 1988 owned 14 TOP TERRIER of The Year in Norway , 8 of those were bred by me.


My dogs live in the house as pets I am very fond of our wonderful breed, they have brain and beauty at the same time. I have also been involved in other breeds in periods as English Setters and English Foxhounds. My daughters are breeding Siberian Huskies and Cavalier King Charles Spaniels so those breeds have also been very close to my heart.